Used / Secondhand Trailers for sale
Secondhand used trailers for sale from Brenderup and Bockmann trailers to Ifor Williams horseboxes, Ifor Williams trailers, fridge trailers, freezer trailers and Humbaur trailers.
For all the latest secondhand trailer stock please call Blendworth Trailer Centre on 02392 412 731 or email sales@blendworthtrailers.co.uk for full details.
Click on individual trailer images to enlarge in a separate window.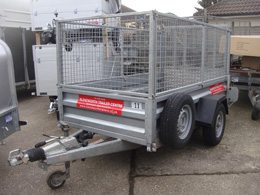 WESSEX 8X4
SINGLE AXLE
1400KG GROSS WEIGHT
REAR RAMP
PROPSTANDS
MESH SIDES
SPARE WHEEL
EXCELLENT CONDITION

£1695.00 zero VAT
Ref: 119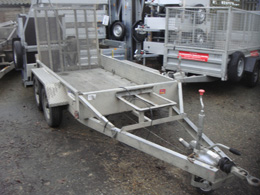 INDESPENSION PLANT
8X4 DIGGER TRAILER
2600KG GROSS
GOOD CONDITION
FOUR AVALIABLE

£1250.00 plus VAT
Ref: 118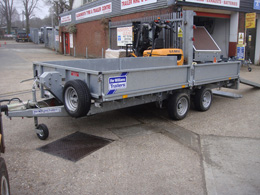 IFOR WILLIAMS LM146
14X6,6
3500 GROSS WEIGHT
SIDES
WINCH
8FT STEEL LOADING SKIDS
PROPSTANDS
EXCELLENT CONDITION

£2150.00 plus VAT
Ref: 117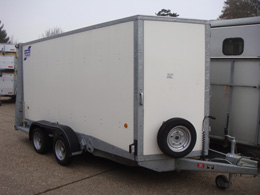 IFOR WILLIAMS BV106
12X6X6
3500KG GROSS WEIGHT
REAR ROLLER SHUTTER
FRONT DOOR
EXCELLENT CONDITION

£3175.00 zero VAT
Ref: 116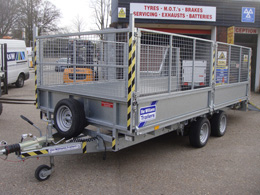 IFOR WILLIAMS LM146
14X6,6
3500KG GROSS
SIDES
MESHSIDES
FULL WIDTH LOADING RAMP
PROPSTAND
6X RECESSED FLOOR RINGS
HARDLY USED AND ALMOST AS NEW

£3175.00 plus VAT
Ref: 115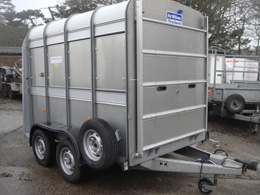 IFOR WILLIAMS TA5
8X6
1X LARGE CROSS DIVISION
EXCELLENT CONDITION

£2600.00 zero VAT
Ref: 114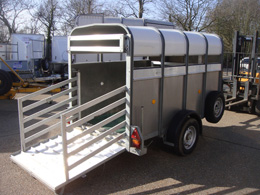 IFOR WILLIAMS P8G LIVESTOCK TRAILER
8X4X5 HEADROOM
1400KG GROSS WEIGHT
SPARE WHEEL
CROSS DIVISION
EXCELLENT CONDITION

£1475.00 plus VAT
Ref: 113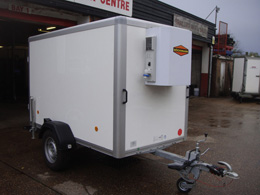 BOCKMANN KK2513 REFRIGERATED TRAILER
1300KG GROSS WEIGHT
SINGLE AXLE
8X4X5-INTERNAL
PROPSTANDS
SUPPLIED NEW BY OURSELVES THIS YEAR-APROX 6MONTHS OLD
EXCELLENT CONDITION

£5700.00 zero VAT
Ref: 110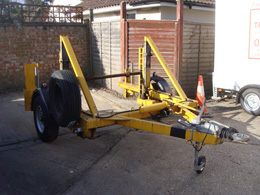 Clark Hydraulic Cable Drum Trailer
2000kg gross
1500kg payload
Good condition

£950.00 plus VAT
Ref: 103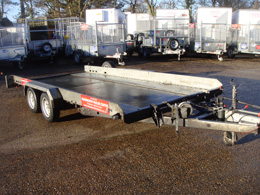 Fountain 14x6 3000kg tilt deck car transporter six months old, in excellent condition.

£1950.00 + VAT
Ref: 012